While Earth Day may technically just be a blip on your calendar tomorrow, we should be focused on protecting our planet every day! Yes, it may seem overwhelming or intimidating to go greener and more eco-friendly, but small shifts in your daily routine do have a big impact!
Start Small! Think reusable drinkware!


Replacing a disposable to-go cup with a reusable option every day for a year prevents 12lbs of waste, saves 76 gallons of water, and can prevent 126 trees from being cut down. That is incredible!
A lot of companies are starting to realize the impact their disposable cups can have on the environment and are pushing for greener options. For example Starbucks, their iconic to-go cups for hot or iced beverages, are a staple in most Americans' daily lives. Starbucks recently announced that by 2025, the company wants every customer either to use their own mug/tumbler or borrow a reusable to-go mug from their local Starbucks. Hopefully setting the gold standard for the coffee industry.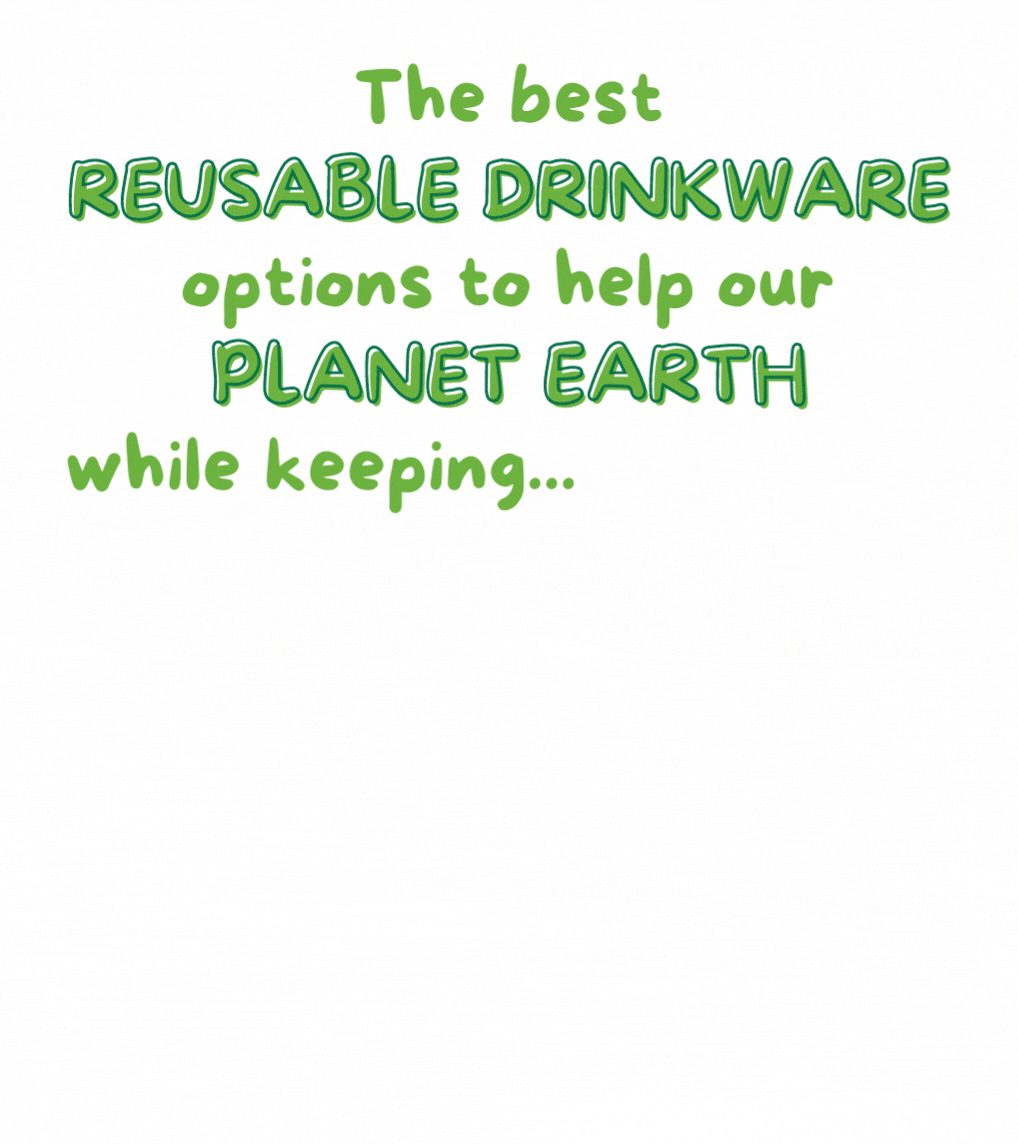 We've rounded up some of our phavorite on-the-go options for your hot or cold beverages hopefully inspiring you to make one small change in your daily habits! With coffee shops allowing customers to bring in reusable coffee cups, and filtered water fountains available at airports, what better way to increase your brand visibility all while helping the planet!
MUGS
(Image of some of the most popular mugs Team Phun carries)
Show off your brand/business on these exceptional mugs! Our campfire mug elevates any morning dish! We love these diner mugs we branded for our phriends at Spill the Beans, you can't go wrong with a classic. Don't have time to stay and chat at the coffee shop? Get your coffee to go in another phan phavorite the insulated camper mug! Check out all the great mug offerings Team Phun can provide for your business here!
TUMBLERS
(Image of our phavorite custom tumblers!)
When the day calls for a bit more coffee than a mug can hold and needs to fit in your cup holder on the way to work try one of these tumblers! Create a branded thermal tumbler like the ones we designed for our sister company Phun for All! The tone on tone is eye-catching! Looking for a heavy-duty workhorse of a tumbler? Try a branded cork base tumbler like the ones we created for SK8 Charleston's retail merch! Looking to make waves with a splash of color? Create full custom color tumblers that your customers or guests will want to bring everywhere! Check out all of our tumbler offerings here!
Quench your thirst with our phavorite stainless steel Water bottles!
BOTTLES